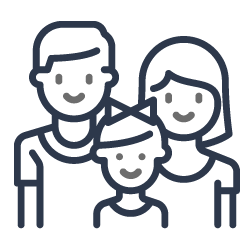 Families
Our personal and family services include retirement and estate planning through our Strategies 4 Life™ process. This engages our clients to envision their future and plan based around their goals and lifestyle, not only numbers or financial tools.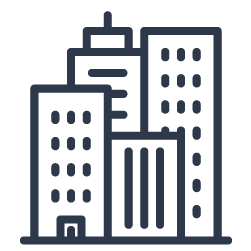 Businesses
Tyrpak Wealth Strategies goes beyond the level of service offered to many businesses by bringing consulting engagements to the forefront. Many business relationships in the past have been product focused whether 401(k), group benefits, or buy-sell insurance. Tyrpak Wealth Strategies engages with our business customers to enhance their knowledge of retirement plans through our fiduciary audit process. We also engage with our clients to better assess what is likely their largest valued asset, their business – not only for succession and estate planning purposes, but to have a complete view of their assets available for retirement.
Professionals
Our professional clients gain value from our planning services while protecting their investment in their education and training through custom income and retirement protection strategies. For our high-net-worth clients, we offer private banking solutions BNY Mellon Private Bank and Goldman Sachs Private Bank Select. This suite of services offers greater freedom to enhance our clients' lifestyle, while offering a level of private banking relationships not offered at many local banks.
Tyrpak Wealth Strategies
6622 Main Street, Suite 6
Williamsville, New York 14221
Office: 716-631-1600
Fax: 716-631-1605
Honorees of Million Dollar Round Table must achieve a sales goal predetermined by the MDRT organization and maintain this level throughout the course of one year. Qualified individuals must pay a membership fee in order to participate. Sales amounts are independently verified by the MDRT organization through certifying letters. Qualification for recognition is based on the amount of premium/commission dollars produced over the previous year. This recognition is not representative of any investment performance or returns. Years won are six.

Society of Financial Service Professionals Top FSP Leaders 40 and Under 40 is based on a nomination process from the public, results released in 2012. Winners must be active in the financial services industry and be under the age of 40. This award is not based on investment performance.​
Securities offered through Registered Representatives of Cambridge Investment Research, Inc., a broker-dealer, member FINRA/SIPC. Investment Advisor Representatives, Cambridge Investment Research Advisors, Inc., a Registered Investment Advisor. Cambridge and Tyrpak Wealth Strategies are not affiliated. Due to various state regulations and registration requirements concerning the dissemination of information regarding investment products and services, we are currently required to limit access of the following pages to individuals residing in states in which we are currently registered. We are licensed to sell insurance products in the following states: FL, MD, ND, NY, NC, NV, OH, and PA. We are registered to sell securities in the following states: AZ, CO, FL, GA, MA, MD, NJ, NY, OH, PA, SC, TX, and VA.