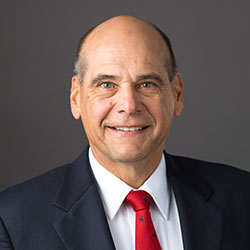 James J. Tyrpak, MSFS, CLU®, ChFC®, AEP®
Business Leader
Jim has more than 35 years of experience in the financial planning field. He has a Master of Science in financial services with a specialty in pension planning and estate planning.
Jim is heavily involved in his profession and the community. He has been past president of many organizations including the national and local chapters of the Society of Financial Service Professionals.
Jim and his wife, Donna, live in Amherst and enjoy traveling throughout the U.S. and Europe.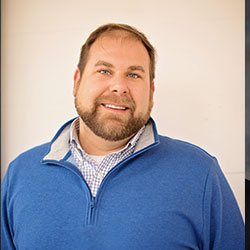 Michael J. Tyrpak, AIF®
President, Financial Professional
Mike has been encompassed by the financial service profession his whole life. He pursued several financial service-related careers before joining Tyrpak Wealth Strategies in 2009.
Mike is also very involved in the community and profession. He has been published several times in the Journal of Financial Service Professionals. Mike is currently the President Elect of the Buffalo Chapter of the Society of Financial Service Professionals. He is also the Vice President and a longtime trustee of the Buffalo Niagara Heritage Village, where he is able to put his passion for history toward a good cause. Mike has served as president of the Rotary Club of Amherst as well as the Roundabout Rotary Club. He is currently serving on the Alumni Board of Canisius High School, his alma mater.
Mike and his wife, Sarah, live in Niagara Falls with their sons, Will and Charlie. They love travelling to another great tourist area, Orlando. Mike is a marginal sailor and poor trap shooter. Mike & Sarah (and occasionally Will) also enjoy bogey golf.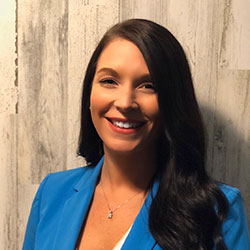 Aimee Christopher
Client Relationship Specialist
Aimee joined Tyrpak Wealth Strategies in 2016 after working in a client relations role at a local law firm. Her role with our firm provides the necessary communication and coordination of our business, personal, and family clients. She develops our client, broker, and financial professional communication and marketing strategies. This includes our events, newsletters, website, and social media.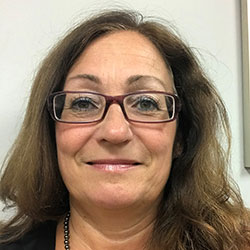 Ella Graff
Accountant & New Broker Specialist
Ella has worked in the accounting field for more than 30 years before joining our firm in October of 2018. During Ella's 30-plus years in the accounting field, she specialized in corporate reporting and insurance compliance. She joins our firm with eight years of experience working in the insurance industry.
In addition to her accounting work, Ella assists our business retirement plan strategies compliance and work with our team to grow that space. She oversees many custom reports that are an important part of tracking information for the wealth strategies we provide for our clients. She is also responsible for auditing and compliance for our outside financial professionals.
Tyrpak Wealth Strategies
6622 Main Street, Suite 6
Williamsville, New York 14221
Office: 716-631-1600
Fax: 716-631-1605
Securities offered through Registered Representatives of Cambridge Investment Research, Inc., a broker-dealer, member FINRA/SIPC. Investment Advisor Representatives, Cambridge Investment Research Advisors, Inc., a Registered Investment Advisor. Cambridge and Tyrpak Wealth Strategies are not affiliated. Due to various state regulations and registration requirements concerning the dissemination of information regarding investment products and services, we are currently required to limit access of the following pages to individuals residing in states in which we are currently registered. We are licensed to sell insurance products in the following states: FL, MD, ND, NY, NC, NV, OH, and PA. We are registered to sell securities in the following states: AZ, CO, FL, GA, MA, MD, NJ, NY, OH, PA, SC, TX, and VA.