Tyrpak Financial offers our insurance brokers full-service strategies for their life, long term care, disability and annuity clients.  We work with our brokers on custom options for clients and will help at all stages in the process including point of sale availability for cases requiring advanced concepts.  We are happy to quote your business and professional clients a wide array of products and assist with concepts including buy-sell insurance, keyman coverage, be your own banker, and advanced estate planning.
As a full service general agency, we can prepare quotes and paperwork, request paramed exams and attending physician and work with the agent and underwriters to help the underwriting process work as smoothly as possible in an ever changing insurance environment.
For life insurance agents with other practice areas we are happy for you to "hand off" cases to us to serve as an agent on the case as well and go through the entire process including the new and expanded NYS Regulation 187 (Suitability and Best Interest in Life Insurance and Annuity Transactions) requirements.
For investment licensed financial professionals Tyrpak Financial offers OSJ services through Cambridge Investment Research, Inc. named 13-time Investment Advisor magazine Broker-Dealer of the Year.  Our team works collaboratively with many clients offering a wealth of knowledge and experience in a variety of practice areas including small businesses, professionals, retirement planning, non-profits and endowments.
Disclosure: Investment Advisor magazine, 2020, 2019, 2018, 2017, 2016, 2015, 2014, 2013, 2012, 2010, 2008, 2007, Division IV; 2003, Division III. A broker-dealer becomes eligible for this honor only after a minimum of 10% of its producing financial advisors cast valid ballots. The ballots rate the broker-dealer in 15 different categories defined by Investment Advisor as relevant challenges and concerns. Broker-dealers receiving the highest marks in each of four are declared Broker-Dealer of the Year. Results are based on experiences and perceptions of participants surveyed in June of each of the years listed. Experience may vary. This recognition is not representative of investment performance or returns of representatives. Visit advisorone.com.
Meet our team of investment licensed financial professionals: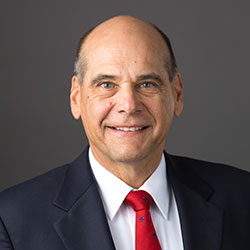 James J. Tyrpak, MSFS, CLU®, ChFC®, AEP®
Tyrpak Wealth Strategies, Williamsville, NY
Jim has more than 35 years of experience in the financial planning field. He has a Master of Science in financial services with a specialty in pension planning and estate planning.
Jim is heavily involved in his profession and the community. He has been past president of many organizations including the national and local chapters of the Society of Financial Service Professionals.
Jim and his wife, Donna, live in Amherst and enjoy traveling throughout the U.S. and Europe.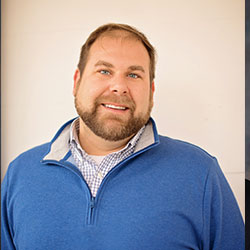 Michael J. Tyrpak, AIF®
Tyrpak Wealth Strategies, Williamsville, NY
Mike has been encompassed by the financial service profession his whole life. He pursued several financial service-related careers before joining Tyrpak Wealth Strategies in 2009.
Mike is also very involved in the community and profession. He has been published several times in the Journal of Financial Service Professionals. Mike is currently the President Elect of the Buffalo Chapter of the Society of Financial Service Professionals. He is also the Vice President and a longtime trustee of the Buffalo Niagara Heritage Village, where he is able to put his passion for history toward a good cause. Mike has served as president of the Rotary Club of Amherst as well as the Roundabout Rotary Club. He is currently serving on the Alumni Board of Canisius High School, his alma mater.
Mike and his wife, Sarah, live in Niagara Falls with their son, Will. They love travelling to another great tourist area, Orlando. Mike is a marginal sailor and poor trap shooter. Mike & Sarah (and occasionally Will) also enjoy bogey golf.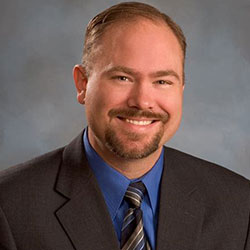 David R. Stromecki, CLU®, ChFC®, CIC
Brown & Stromecki Agency, Orchard Park, NY
As a Chartered Financial Consultant (ChFC®), David helps individuals and families develop customized strategies built around their unique lifestyles in order to help protect and build their future. He prides himself on serving as a trusted financial advisor to his clients so they can focus on what is most important to them – their businesses, careers, and families. David graduated with a Bachelor of Science degree in business management from Canisius College and has earned the Chartered Life Underwriter (CLU®) and Certified Insurance Counselor (CIC) designations.
David is a member and past National Director of the Society of Financial Service Professionals (SFSP), and the Professional Insurance Agents (PIA). David currently serves as a Director and on the Steering Committee for the Buffalo Niagara Business Ethics Association, a Director of the Brian Moorman's PUNT Foundation and New York State Ambassador for the Hunt of a Lifetime Foundation.
David and his wife Kim reside in Elma. In 2018 they lost their 13 year old son, Ben, to brain cancer and have become empowered to help families dealing with childhood cancer. They are volunteers at the John R. Oishei Children's Hospital in Buffalo, assist with programs for the PUNT Foundation and are the Ambassadors for the Hunt of a Lifetime Foundation in New York State. Their goal is to continue putting smiles on kids' faces when they are undergoing very difficult times. When he has some spare time, David enjoys spending time in the outdoors, fishing, hunting, trapping, and working with his son's black lab, Bullet.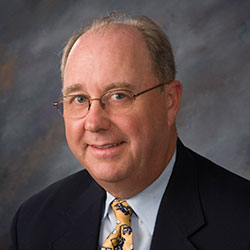 Paul R. Chisholm, MBA
Insurance Associates Marketplace, Tonawanda, NY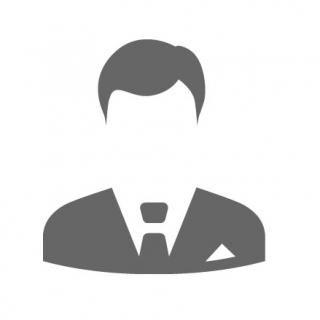 Philip E Russell, MSE, ChFC, CLU, LUTCF, CRPS
Lockport, NY
Tyrpak Wealth Strategies
6622 Main Street, Suite 6
Williamsville, New York 14221
Office: 716-631-1600
Fax: 716-631-1605